Check out the following organizations which are dedicated to protecting voting rights, increasing voter turnout, and ensuring the success of the 2020 election.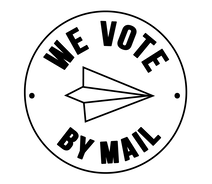 A non-profit that inspires civic participation through voting by focusing on voting by mail, encouraging registration, and providing information about requesting absentee ballots.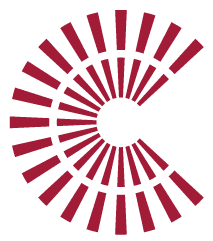 A national coalition of college campuses that is enlisting and training students to recruit peer volunteers to serve as poll workers.
A non-profit organization which campaigns and litigates for pro-democracy reforms on ethics, money in politics, gerrymandering and representation, media and democracy, and more.
A site dedicated to addressing the critical shortage of poll workers this election cycle due to COVID-19 by recruiting healthy, low-risk people to become poll workers.
League of Women Voters / Vote 411.org
A non-partisan civic organization which encourages informed and active participation in government by registering voters, educating voters on major public policy issues, and holding candidate forums and debates.
American Civil Liberties Union
A non-profit, non-partisan organization dedicated to protecting the constitutional rights and liberties for all. This includes voting rights, which the ACLU fights to protect and expand through litigation and lobbying.
The largest non-profit, non-partisan voting registration and get-out-the-vote technology platform in America.
A site which allows people to send letters to unlikely-to-vote Americans in battleground states urging them to vote.
Started 30 years ago, Rock the Vote was formed in response to the censorship of rap and hip hop artists. Today they're using their platform to pioneer innovative ways to increase participation in our democracy and defend young peoples' right to vote.

Stanford/MIT Healthy Elections Project
A project to ensure that the 2020 election can proceed with integrity, safety, and equal access by bringing together academics, civic organizations, election administrators, and election administration experts to assess and promote best practices.
A non-partisan, non-profit organization that seeks to increase voter participation and advocate for voter justice focusing particularly on the Commonwealth of Massachusetts.
A non-partisan, non-profit organization that motivates, equips, and activates Christians in America to vote in every election and stand for biblical values.
Boston Votes is a non-partisan initiative bringing together students, faculty, and administrators at Greater Boston universities to encourage student voter registration and participation in the area.
Center provides legal advice and advocacy to make the processes of voter registration, voting, and election administration as accessible as possible, with a special focus on student and underrepresented voters.
From the folks that bring you Pod Save America, this is a one stop shop for voting, volunteering, donating, and educating yourself about the candidates in the 2020 election.
A non-profit organization aggressively encouraging voter turn out by targeting outreach to the millions of low and no-propensity voters generally neglected by partisan groups. 
A voting initiative focused on increasing voter turnout in every election by attempting to close the race and age gap in voting. 
A grassroots political organization focused on educating and empowering a new generation of Latinx voters, as well as creating a more robust and inclusive democracy.
A compilation of voting resources for each state in the country. The website will direct you to your respective state to see how to vote, how to request an absentee ballot, or how to register to vote.
Alliance for Youth Action
An organization dedicated to providing young people with the education and tools to lead movements which promote social and political change. It also works to increase voter registration, turnout, and education among young people.
FairVote is a nonpartisan champion of electoral reforms–such as ranked choice voting and fair representation in multi-winner legislative districts–that give voters greater choice, a stronger voice, and a representative democracy that works for all Americans. 
A non-partisan organization that uses the power of music to register voters and promote participation in democracy by reaching young people and music fans where they already are – at concerts and online – to inform and empower.
Young adults will be the nation's largest voting bloc in the upcoming election and the National Voter Education Week plans to equip them with the tools and information they need to cast a ballot this fall.
A voting initiative started by several Black athletes and artists combatting systemic and racist voter suppression. This initiative aims at educating, energizing, and protecting the Black community's right to vote.
A national campaign to restore fairness in representation in America, to ensure that every citizen has an equal say in government. Driven by grassroots organizers, All On the Line wants to abolish the practice of gerrymandering.
An organization founded to protect voting rights around the country and fight back against proposals across the country that make it harder for eligible voters to exercise their constitutional right to cast a ballot.
An initiative to invest in the activation, long-term engagement, training, and development of new organizers, and mobilization of historically disengaged voters of color through social media, campus, and faith-based outreach, demonstrations, and get-out-the-vote efforts.
A bi-partisan movement working to bridge the growing partisan divide and foster a more representative and functional government by investing in non-partisan electoral reforms like independent redistricting commissions, ranked choice voting, non-partisan primaries, and voting by mail.
The nation's largest non-partisan, voters' rights, and election integrity organization which provides training, technology, and support to fellow citizens so that they can combat voter fraud and ensure election integrity in their own communities.
A non-partisan, non-profit organization which works to increase voter turnout through education, registration, and helping eligible voters obtain IDs in states which require identification in order to vote.
A grassroots organization aimed at creating lifelong voting habits in children, communicating with families about citizenship, and increasing voter turnout. 
A website that tracks thousands of politicians across America to inform voters of their backgrounds, positions, how they've voted, and who has given money to them.
Brennan Center for Justice
An independent, non-partisan law and policy organization that works to reform, revitalize, and when necessary, defend our country's systems of democracy and justice. This includes fighting for policies which make it easier to register and to vote and fighting against voter suppression.
Asian Americans Advancing Justice
An organization working to advance civil and human rights for Asian Americans. They work to reduce language barriers to voting and will offer a hotline on Election Day where voters can get answers to their questions about voting and receive assistance in English, Mandarin, Cantonese, Korean, Vietnamese, Tagalog, Urdu, Hindi, and Bengali.
Nonprofit VOTE partners with America's nonprofits to help the people they serve participate and vote. 
Students Learn Students Vote
The national hub & largest nonpartisan network in the country dedicated to increasing student voter participation
This nonpartisan website was created by state election officials through the National Association of Secretaries of State to help eligible voters figure out how and where to go vote.
Facebook Voting Information Center
For Facebook and Instagram users, this one-stop-shop will give people the tools and information they need to make their voices heard at the ballot box.

An educational program organized through the Texas Secretary of State, project V.O.T.E. (Voters Of Tomorrow through Education) is designed to help students become more knowledgeable about voting. Furthermore, it educates students how to register to vote, and how to volunteer to help work on election day.